Germany Local Time, 21st September, the IAA Commercial Vehicles 2016 was kicked off. As one of the world's largest, most influential commercial vehicle exhibitions, the IAA Commercial Vehicles 2016, themed with "Driven by Ideas", has attracted nearly 2000 exhibitors from 52 countries.

The host Daimler AG's No. 14 and No.15 pavilions, themed with "Trucks and Buses for the World", released the night of the media themed with "Awaken the Future" in the evening of 20th September (Local Time). Remarkably, Foton Super Truck - AUMAN EST made its debut in the Daimler booth. Its family-style front-face design and European technology connotation have drawn great attention from audiences and media.

Since 2012 when Beijing Foton Daimler Automotive Co., Ltd. (BFDA) was founded, Foton has launched Auman Super Truck R&D Program based on European standard. On one hand, enhanced Auman EST's European technology connotation. On the other hand, Foton cooperated with the members of "Super Truck Global Innovation Alliance", such as Cummins, ZF Friedrichshafen, Continental Automotive Electronics, etc. to inject global heavy truck technology power into the Foton Auman EST Super Truck.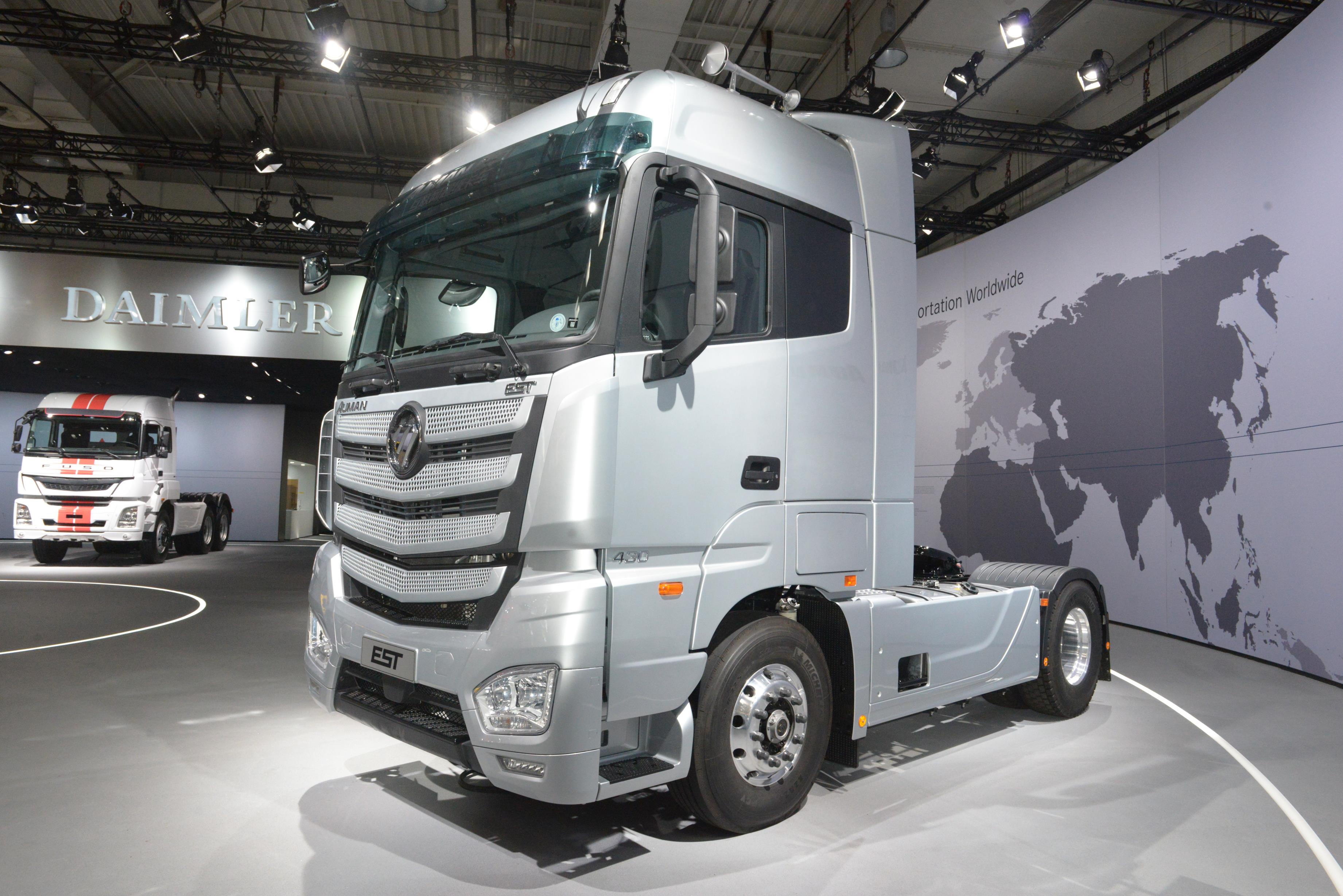 "New Foton Auman EST product, with our 4-year R&D endeavor has realized all-round breakthrough in such technical sectors as R&D, quality, manufacturing, etc., so Auman EST Super Truck can make its debut in Daimler booth today." Foton Daimler Vice President of R&D Jens Hamester said in the interview.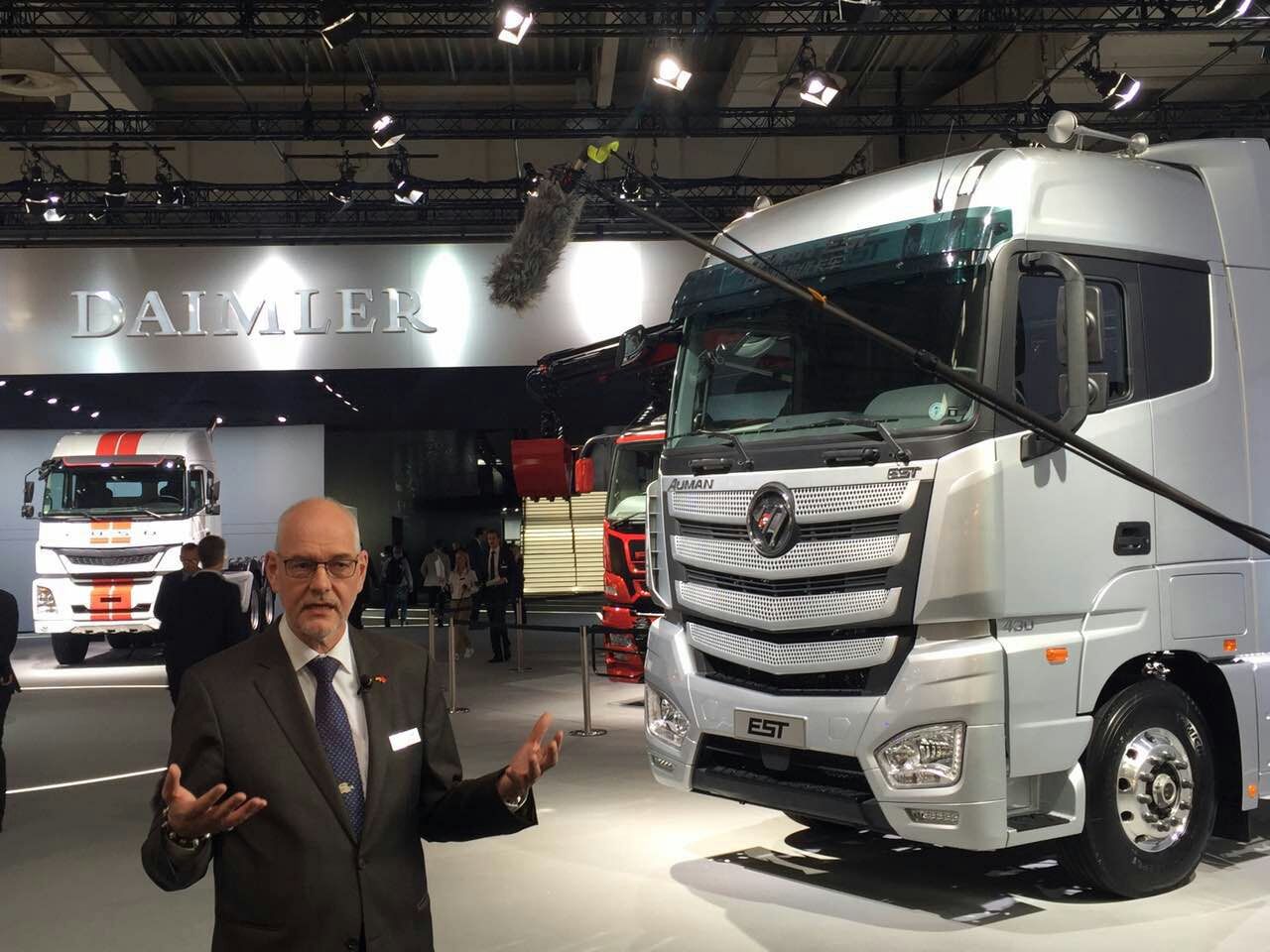 Vice president of ZF Friedrichshafen Commercial Vehicle Operations Truck and Van Driveline Technology Business Unit Dietmar Ahle also came to Auman EST Super Truck booth and said to the media: "Foton Auman EST Super Truck is a good start. In the future, we will continue to cooperate with Foton in safety, driveline system, etc., and provide more supports for the development of the super truck through technical innovation."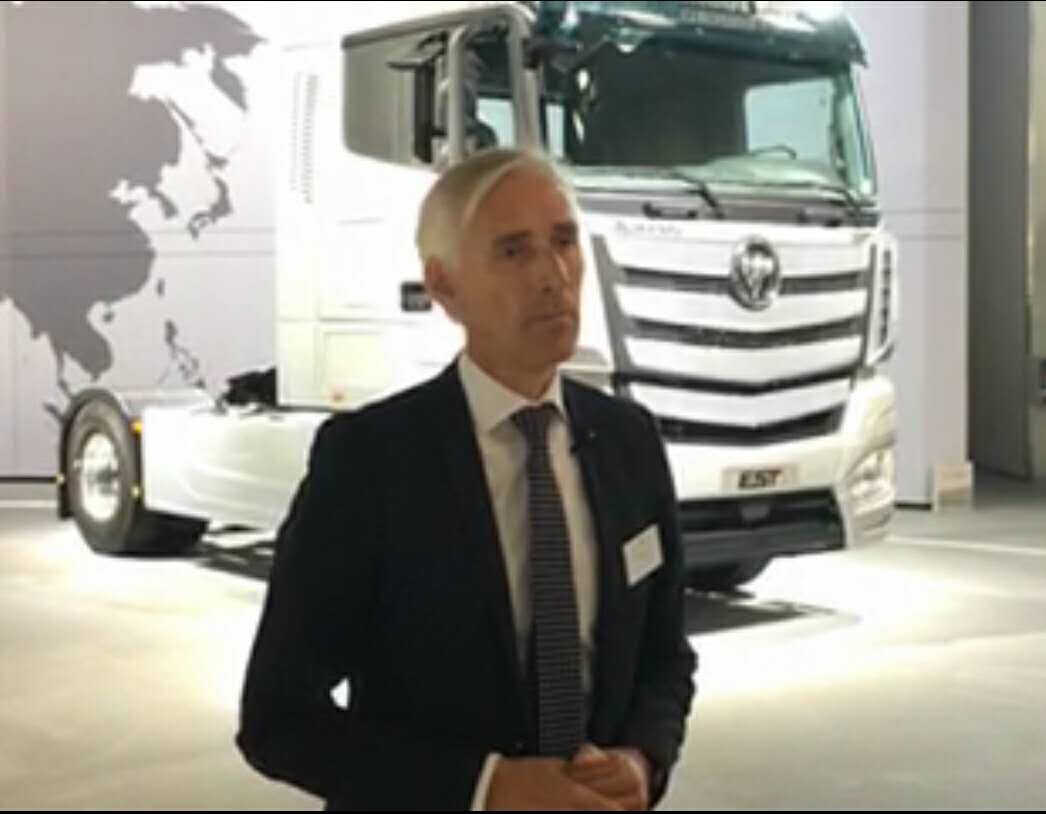 Continental AG Commercial Vehicle Electronics Global Product Director Thomas Olbrich said in the interview: "Foton Auman EST has a fascinating appearance. What's more, Auman EST is a hi-tech truck product, equipped with Continental's advanced electronic system. The above-mentioned innovative technologies highlighted Auman EST in Hannover."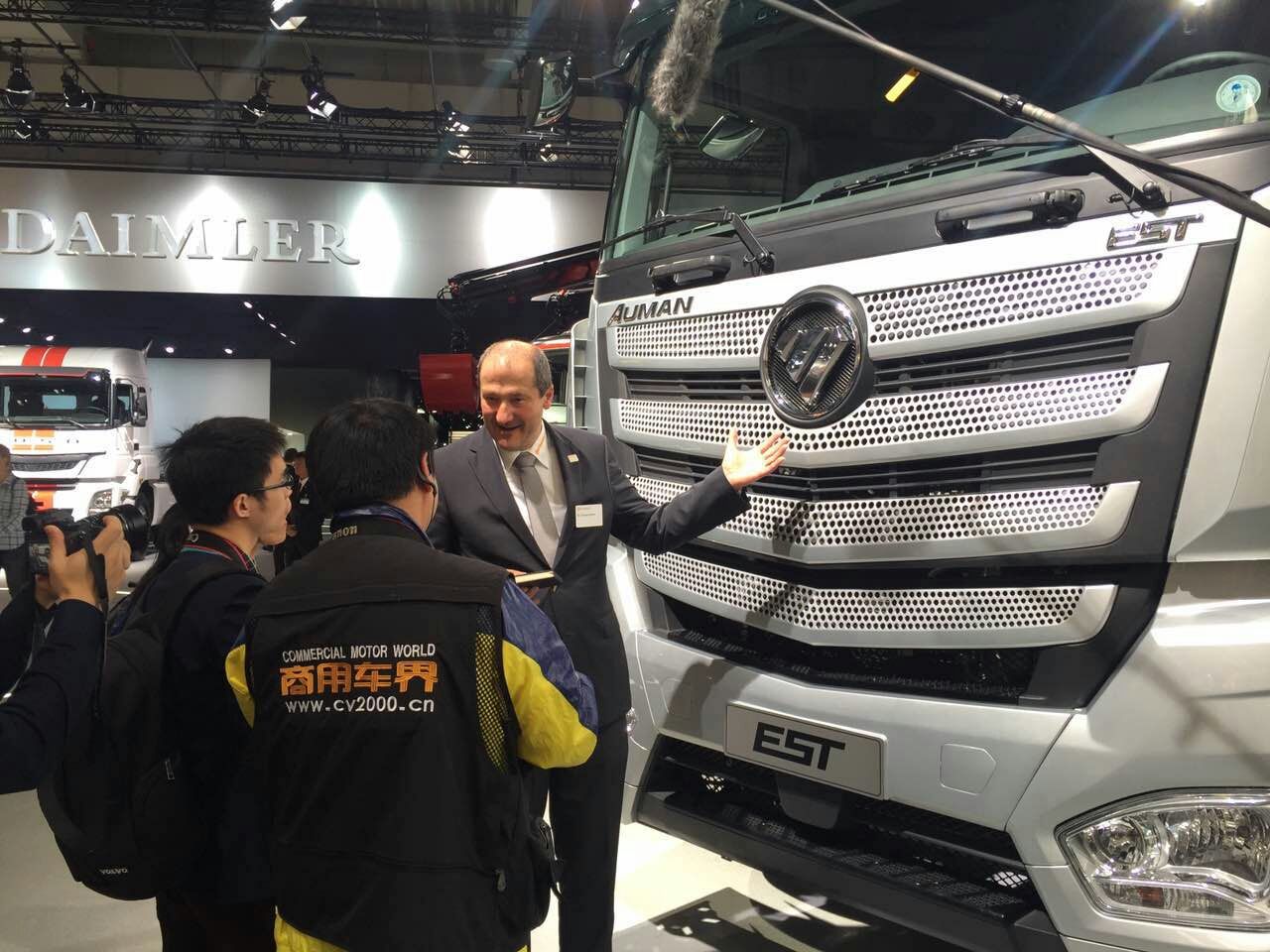 Foton Auman EST participated in the IAA Commercial Vehicles in Hannover, and was exhibited with Daimler commercial vehicle family in the same booth, which Foton motor group will integrate globally-leading supply chain system deeply, and drive future vision and target with intelligent technologies, so Foton is certain to be the new drive for the intelligent trend of the global commercial vehicle, and to accelerate the advent of global super truck era.
URL
:
http://www.foton-global.com/media/events/iaa_2016/